The Whamm logo that is. Many people at our audio show events asked if we could make the logo bigger as they said "It's so cool" so here you see some recent plates (This is machined/engraved and ink infilled) made for a few models that will be introduced soon. Also some random photos of activity's around the lab.
Arrived some test parts for the DGA-1 and the DLM-4+RAM.
The face plates with the big W logo will be fitted to the DGA-1 (Damn Good Amplifier) single chassis amp as well as the clear plastic bezel plate. The plate will be back screened with black and have two windows where the digital LED current meters will show through. The W front plate will also be fitted to the DLM4+RAM (Damn Little Monster with Remote Advanced Magnetics) the 4 gold panels are the inserts for the fronts of the RAM remote transformer chassis. Also the big W front plate for the DLM amp will have two finned heat sinks on each side of the W logo in powder coated gloss black.
"It's the Whammer Way"
THE BEST 2A3 AMPLIFIER ON THE PLANET
___________________________
Ahhhhhhhh. The rewards!
Doing some of the final revision work on the DGA-1 model, pre-production build soon. lots of long days and nights here at my lab and over at my good friends lab (it literally takes many hundreds of hours). Then the score!, My all time favorite barrel aged Imperial Stout!
Head Whammer and a hangover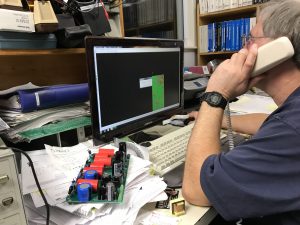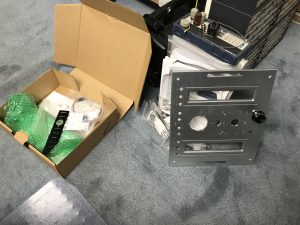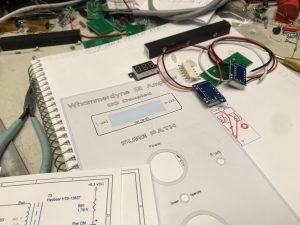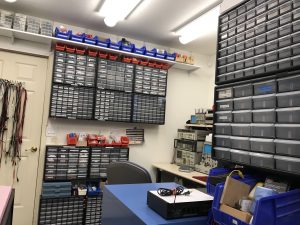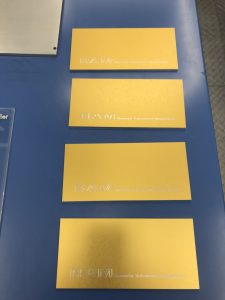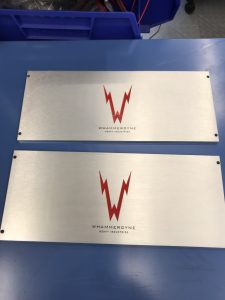 GOT WHAMM?